Top posting users this month
June 2019
| Mon | Tue | Wed | Thu | Fri | Sat | Sun |
| --- | --- | --- | --- | --- | --- | --- |
| | | | | | 1 | 2 |
| 3 | 4 | 5 | 6 | 7 | 8 | 9 |
| 10 | 11 | 12 | 13 | 14 | 15 | 16 |
| 17 | 18 | 19 | 20 | 21 | 22 | 23 |
| 24 | 25 | 26 | 27 | 28 | 29 | 30 |
Calendar

Most active topic starters

After browsing zeh web and stuff, I've come up with quotes from political leaders from countries of the world to post down here. Others are basic summaries.
"The Islamic Republic of Iran, which follows the logic of Islam, is opposed to any bombings and killings of innocent people.What kind of logic is this that if children and women are killed by Americans in Afghanistan and Pakistan and by U.S.-backed terrorists in Iraq and Syria is not a problem, but if a bombing happens in the U.S. or another Western country, the whole world should pay the cost?" -Ayatollah Ali Khamenei-
"The bombings in Boston are shocking, cowardly and horrific, and the thoughts of all Londoners this morning will be with the victims. Boston is a proud City built on history, tradition and a real sense of community. These attacks were aimed at its core, at innocent men, women and children enjoying a Spring day out at a major sporting event. We do have robust security measures in place for Sunday's London Marathon, but given events in Boston it's only prudent for the police and the organisers of Sunday's race to re-examine those security arrangements." - Mayor Boris Johnson of London, United Kingdom-
"Having suffered from terrorist attacks and civilian casualties for years, our people feel better the pain and suffering arising from such incidents." Karzai offered his condolences and sympathy "to the families of the victims and the people of the United States of America." - President Hamid Karzai of Afghanistan
"Australia unreservedly condemns this brutal and senseless attack on what is a great event known around the world - one people participate in to have fun as their families and friends watch on." -Prime Minister Julia Gillard of Australia.
"Any attempt to make a link between Chechnya and the Tsarnaevs, if they are guilty, is in vain. They grew up in the U.S., their views and beliefs were formed there. The roots of evil must be searched for in America. The whole world must battle with terrorism. We know this better than anyone. We wish recover to all the victims and share Americans' feeling of sorrow." - Ramzan Kadyrov, Chechen Republic
Vladimir Putin, Prime Minister of Russia, as well as Manmohan Singh, PM of India, offered assistance of investigating the bombing.
Local Muslim Reaction:
The Muslim Public Affairs Council (MPAC) issued a statement condemning the blast.
"This is a horrible crime, and we call on all of us as Americans to work together to bring those responsible to justice," it said.
To attack people on what is supposed to be a day of jubilation is criminal and inexcusable, the council said.
"This is a time for us to show resilience and calmness, as we come together to help the American public recover from this heinous act," said Salam Al-Marayati, MPAC president.
The Council on American-Islamic Relations (CAIR), a Muslim civil rights and advocacy organization, also condemned the bomb attacks.
"American Muslims, like Americans of all backgrounds, condemn in the strongest possible terms today's cowardly bomb attack on participants and spectators of the Boston Marathon," said its national executive director Nihad Awad.
"We urge people of all faiths to pray for the victims and their loved ones and for the speedy recovery of those injured. We also call for the swift apprehension and punishment of the perpetrators," he said. ~Direct text, from
http://www.islamicity.com/articles/Arti
... C1304-5425
Challenge Accepted





Posts

: 226


Reputation

: 0


Join date

: 2012-06-13


Age

: 20


Location

: Behind you as you read this. O.o





For my situation on the Boston Bombing, I'd side with what the Ayatollah of Iran said. Summing it up, he says that there's been so many bombings in the world, especially in the Middle East. Caused by terrorists on their own, or supported by nations in the Middle East, or terrorists supported by the USA, who carry out bombings that kill much more people and have a much more devastating affect. But, no one stops to send their respectful condolences to those countries.

Like, during the Syrian Civil War, there was either a shooting or a bombing, or a battle(sorry not sure) I believe it was, where 54 innocent people died, majority were small children and women. Around the time of the Boston Bombing, a US Drone Strike killed 14 people in Pakistan, 10 children, 4 women. One of the first Drone Strikes America did was in Yemen, which killed 26 children ad 14 women, and I believe a man or two. In all these instances, and the hundreds of other bombings, the world did not pause, not one bit. It didn't become much popular in the news, the World didn't' really care.

But the minute a bombing, that, is small when compared to the rest of the world's bombings, happens in a Western Country/a World Power, like the United Kingdom, France, and in this case, America, all of a sudden the whole world must stop and pay their respects? All of the world should pay the cost of this small tragedy in America? When it happens much worse in so many other countries?

Yes, it was a tragedy, but the popularity and the exaggeration is just too far. If the bombings in the Middle East aren't important enough, aren't devastating enough, aren't horrible enough to make the whole world stop and pause and think about what just happened, then the same thing happening in a Western country, most certainly should not make the whole world pause and everyone to feel as much sorrow and regret and sympathy as they do to the Western bombing.


Look, I'm not saying the Bombing was okay. I'm not taking the side of the terrorists. I'm obviously on the side of the people. But, how big the Boston Bombing has become, is a bit, overrated you could say, and the sympathy given to the American people, is not so much, non-deserving, they do most certainly deserve it, but it's been given too much.

This is what the Ayatollah of Iran was saying too. And I agree to it. We're not saying America should experience 20-30 bombings a year, or in a month, and we're not saying what happened on that day was a good thing, it was obviously a bad thing, but just because it happens in a Western country, doesn't make it any different than it happening in the Middle East.

If the World is giving all this attention, all this sympathy and respect to America, and more specifically Boston, than the countries of the Middle East should be getting 10x more respect and attention and sympathy.
_________________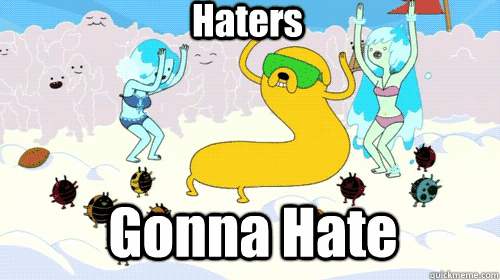 Challenge Accepted





Posts

: 226


Reputation

: 0


Join date

: 2012-06-13


Age

: 20


Location

: Behind you as you read this. O.o




---
Permissions in this forum:
You
cannot
reply to topics in this forum