Top posting users this month
January 2019
| Mon | Tue | Wed | Thu | Fri | Sat | Sun |
| --- | --- | --- | --- | --- | --- | --- |
| | 1 | 2 | 3 | 4 | 5 | 6 |
| 7 | 8 | 9 | 10 | 11 | 12 | 13 |
| 14 | 15 | 16 | 17 | 18 | 19 | 20 |
| 21 | 22 | 23 | 24 | 25 | 26 | 27 |
| 28 | 29 | 30 | 31 | | | |
Calendar

Most active topic starters

Favorite Genres of Music?
Vote, vote, vote! Vote and post below, la da di da doo.

If I missed any, I apologize. I don't know everything, and I just, I just need you to know that.

And yes, you may vote for more than one because there is no perfect genre to like. IT'S JUST NOT POSSIBLE!
_________________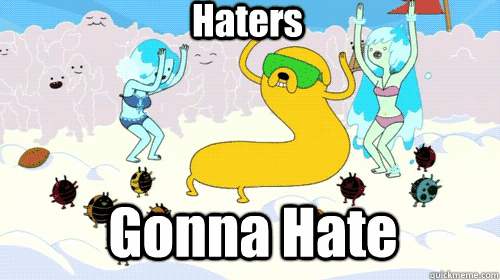 Challenge Accepted





Posts

: 226


Reputation

: 0


Join date

: 2012-06-13


Age

: 20


Location

: Behind you as you read this. O.o



I like rock, alternative, a little bit of pop.. and -sigh- I sorta like hardcore/screamo bands. By bands, I only mean Pierce the Veil. But I usually stick to rock, alternative, and pop o:
I voted Rock, Alternative, Pop, Jazz, and Soul.

Rock has always been my most favorite genre, and always will be. Seriously, no one loves rock as much as I, and people are surprised to hear that because all these 'swag' girls have lately gotten us teen females a stereotype of 'bieberlicious luvin' and 1D fun!' I don't even...like, really??
Pop of course, since it's one of the most popular genres they play on the radio.
Alternative simply because I choose to love it.
Jazz...not really to listen to, but to play on the piano. Buuuttt...nevertheless, my first favorite radio station was an all Jazz/Blues station. Gotta love that sax. *u*
Soul. I can barely stand it anymore because it's like the only station we're allowed to listen to in the car.

_________________
If every pork chop was perfect, we wouldn't have hotdogs.
Admin





Posts

: 1925


Reputation

: 8


Join date

: 2012-05-19


Age

: 171


Location

: USA





Similar topics
---
Permissions in this forum:
You
cannot
reply to topics in this forum