Top posting users this month
December 2018
| Mon | Tue | Wed | Thu | Fri | Sat | Sun |
| --- | --- | --- | --- | --- | --- | --- |
| | | | | | 1 | 2 |
| 3 | 4 | 5 | 6 | 7 | 8 | 9 |
| 10 | 11 | 12 | 13 | 14 | 15 | 16 |
| 17 | 18 | 19 | 20 | 21 | 22 | 23 |
| 24 | 25 | 26 | 27 | 28 | 29 | 30 |
| 31 | | | | | | |
Calendar

Most active topic starters

How do you feel about bronies? Give a reason or to to support your accusation or comment and let the debates begin!
Challenge Considered





Posts

: 173


Reputation

: 5


Join date

: 2013-08-03


Age

: 19


Location

: Daaa moooon



I don't like it. It's about unicorns and all those other girly mythical creatures, and I think those kinds of things are for little children. So, it creeps me out when older kids like it, then feel so prosecuted or insulted when people like me give our opinions.

But, do whatever you want to do. If you're a Brony, congratulations. If you're not, congratulations.
_________________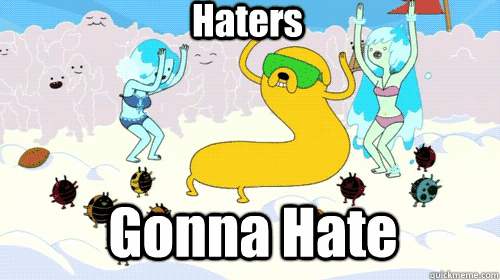 Challenge Accepted





Posts

: 226


Reputation

: 0


Join date

: 2012-06-13


Age

: 20


Location

: Behind you as you read this. O.o



Ah...bronies bronies bronies. What can I say?
First of all...putting the bro in pony doesn't make being a brony cool. Just had to point that out...xD
Honestly, if watching a TV Y7 show, directed towards 5 and 6 year old girls, makes you happy...by all means, do what you want. I do find it a bit strange...the growing population of teenage and middle aged men watching this show? Disturbing...
However I won't call any person weird or strange just because of an interest. I have two friends that are bronies or uses to be. One is none other than the so called Tim. One was a brony for five minutes xD
I don't judge either of these dudes for that. If I did make fun of them...in a way, that would ve like someone making fun of me for liking hard rock, horror movies, shooting video games, skateboarding, and the many other boyish things I'm obsessed with.

_________________
If every pork chop was perfect, we wouldn't have hotdogs.
Admin





Posts

: 1925


Reputation

: 8


Join date

: 2012-05-19


Age

: 170


Location

: USA



Wellp...

Here is a nice little article for you guys

"Why is it that so many adult males are drawn to this show? Why do we hear the comments "Why do I like this so much? What's wrong with me!?" and "I watched one episode and I was hooked" so much? Far from being strange, it's entirely natural.


Protective Instinct
Small, cute, cuddly, vulnerable. These are adjectives that describe each of the characters in the show at one point or another and they are also adjectives that trigger an instinctive adoration and protective response in males. Anyone who's seen the devotion a man has to his dog or his spouse and children (sometimes in that order) knows this.

Familiarity
Strong, skilled, intellectually stimulating, fun, exciting. These are ALSO adjectives that describe each member of the cast at different times and trigger feelings of admiration, respect, and idolization.

The fact is that the ponies and world that Lauren Faust and Hasbro have created did what was intended: they represent all the positive and just a few of the negative (but realistic) traits of real girls! The effect that they didn't anticipate is how drawn males would be to characters that embody the traits of females they know and love (mothers, sisters, daughters, friends, etc).

Gender Neutral Lessons

FiM is a show where people, even ones who disagree, can get along and are treated fairly and kindly. Friends are loyal and supportive and even when things go wrong, the support and love of those close to you help you through it. Even in the darkest of times, family ties are close and honest. Anyone can (and should) identify with those message; male or female.

Inspiring Creation
Consider the vast world, the 1000 year backstory, the diverse background cast and you've got immense fodder for fan fiction and art. Deviantart.com, a social community for artists, photographers, and the like, has exploded with pony fandom. Comics, custom art, sketches and more appear daily while custom video mixes appear in droves on Youtube. Established communities such as 4Chan and Reddit have also developed devoted sub-cultures around the show. Many new fan-driven webpages have launched all around the web spurred by the creative minds who've found this show to be inspirational."
Challenge Considered





Posts

: 173


Reputation

: 5


Join date

: 2013-08-03


Age

: 19


Location

: Daaa moooon



Okay, few good points there.
How bout just not judging people for interests then? What about not even judging people at all?
The majority of humanity is judgemental, selfish, and well...just generally bad people. Nobody is ever gonna leave people alone for their beliefs, thoughts, and way of life. Likewise, some people will never stop with the Brony judging.

_________________
If every pork chop was perfect, we wouldn't have hotdogs.
Admin





Posts

: 1925


Reputation

: 8


Join date

: 2012-05-19


Age

: 170


Location

: USA



Challenge Considered





Posts

: 173


Reputation

: 5


Join date

: 2013-08-03


Age

: 19


Location

: Daaa moooon



Jess, I kinda stated that earlier xD
_________________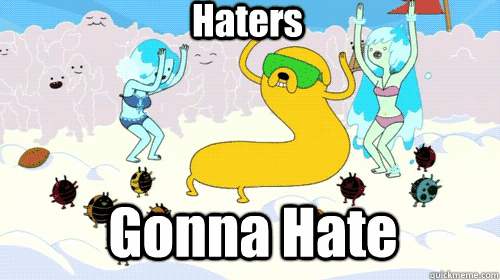 Challenge Accepted





Posts

: 226


Reputation

: 0


Join date

: 2012-06-13


Age

: 20


Location

: Behind you as you read this. O.o



TBH I don't really care about being teased about it. To me it's just an annoyance. So tease away and i'll happily ignore you  

On another note this is a debating post not a "your a brony good for you" post
Challenge Considered





Posts

: 173


Reputation

: 5


Join date

: 2013-08-03


Age

: 19


Location

: Daaa moooon




---
Permissions in this forum:
You
cannot
reply to topics in this forum